10 best Korean drinks: soft drinks, teas & more
To help get you started we have put together a list which includes fizzy milk and a drink containing cooked rice and pine nuts… have we sparked your curiosity? Let's take a look.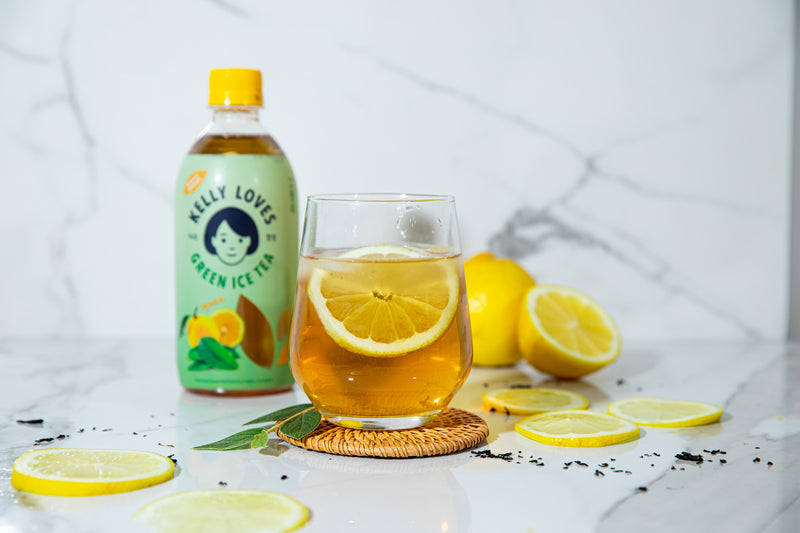 Korean drinks are a must on your foodie bucket list. There are hundreds of wildly different types of teas, grain beverages and juices. The seemingly endless variety, combined with the fun and quirky packaging, makes us curious to try them all. But where should you begin? 
What are the most popular Korean drinks?
1. Banana milk 
Banana milk has become a novelty for tourists to buy when visiting Korea. Tourists love the super-cute plastic banana milk bottle: short and stout and rather dumpy. The design makes it easy for even little hands to hold. Although a novelty drink for tourists to seek out, for Koreans it's part of life and will remind them of their childhood (although it's a popular drink for adults too!). Banana milk was first introduced in 1974 as part of a government scheme to encourage South Koreans to drink more milk. They used bananas to attract attention because at that time bananas were a luxury fruit in Korea. The taste is favoured because it's sweet — but not too sweet. 
2. Sikhye
We don't tend to think of drinks as having different textures, but you'll find some Korean drinks have unfamiliar characteristics such as this dessert drink. It contains grains of rice, barley and pine nuts, along with malt powder and sugar. After drinking it, you'll always see remnants of cooked rice in the bottom of your glass. Sikhye is usually drunk at Korean festivals, such as Korean Lunar New Year (Seollal). And it is often drunk after a sauna or as a post-meal drink. Sikhye is usually sold in cans, glass jars or plastic bottles, but you can easily make your own at home. 
3. Coffee milk
'Coffee milk' is exactly that: coffee-infused milk. But being Korean, it's sold in clever, fun little packages, shaped like pyramids (handy on the move). It's also sold in regular milk cartons (but we think the pyramids are more fun…). For those of us who visit the big coffee chains for milky coffee, these are little pouches of heaven. They aren't too sweet to taste and surprisingly, for what looks like a milkshake, they're chock full of caffeine for that caffeine hit you crave when you're having a long day. 
4. Ginseng tea 
If you're looking for an alternative to coffee, consider some Korean ginseng tea. Not only is it warm and comforting to drink, but there are many health benefits of ginseng tea. Koreans drink it to boost their energy levels and immune system, keep their heart healthy and reduce stress. Making ginseng tea at home from scratch by boiling the ginseng root over the stove is a bit of a faff, so instant tea packs are now available. These granules contain plenty of Korean ginseng extract for a bold, earthy flavour and wonderful aroma.
5. Yuzu jelly tea
In the UK we know lemon and honey is a soothing drink in the winter. But we think that can be elevated to Korean yuzu jelly tea. Not only is this tea tangy, comforting and refreshing but in Korea, it's believed to relieve the symptoms of colds and flu. The yuzu jelly is sweet but tart and rather like a marmalade (made from yuzu and honey). Just pop a couple of gooey teaspoonfuls in a cup of hot water and let them dissolve. The aroma will immediately hit you. Take a moment to sit down and enjoy it: breathe in the perfumed aroma and taste the citrusy warmth. At the end, you'll spot the warm pieces of yuzu peel at the bottom. We spoon the tangy peel out to eat — delicious!
6. Barley tea
Barley tea is highly popular in Korea and like so many Korean drinks it's often drunk for its health benefits. Many Koreans drink this tea like water, believing that it will cleanse the body and improve the digestive system. And it's also caffeine free. Barley tea can be simply prepared with a tea bag and some hot water. During the winter, hot barley tea is sold in heat-resistant PET bottles and is available all year round in bottles from vending machines, supermarkets and convenience shops. In summer, barley tea is served cold over ice.
7. Sujeonggwa
Sujeonggwa is a popular traditional dessert drink also known as Korean cinnamon punch. Just like sikhye, sujeonggwa is drunk over Korean festivals and holidays.
And not only does it taste delicious, but it is known to aid indigestion (perfect after eating lots of food during celebrations!)
Sujeonggwa is made from water, cinnamon, ginger and dried persimmon and can be served hot or cold. But when heating it up, the sweet and spicy aroma will make your home smell wonderfully welcoming for guests.
8. Dalgona 
Whipped coffee — is there anything more heavenly? Dalgona is a frothy coffee that is served to sit on top of milk (and looks fabulous on Instagram and Tik Tok). The ingredients are pretty basic, nothing fancy: instant coffee, water and sugar. But they're whipped up to a caramel colour and fluffy texture. Yum. You can also buy a green version of dalgona, Dalgona Matcha, which is just as smooth and creamy but with the added antioxidant and detoxifying properties of the matcha tea.
They say that dalgona was introduced to South Korea by an actor Jung Il-woo who first experienced it in Macau. It reminded him of dalgona, a traditional Korean snack.
9. Milkis
Milkis is a Korean soft drink that we don't see in the UK: a milk and yoghurt soda! Yes — fizzy milk! It's made by a company called Lotte Chilsung using carbonated water, milk, sugar and corn syrup. There are many different flavours available such as: peach, strawberry, mango, apple, orange and melon. I think most curious foodies will want to take a sip to try it! The taste sensation has been described as a 'melting mousse'. 
10. Aloe vera juice
Aloe vera drinks are hugely popular in South Korea, not only because they're hydrating and refreshing, but they're also packed full of vitamins, minerals and essential amino acids. Aloe vera health benefits include levelling blood sugar and blood lipid levels, reducing inflammation, aiding digestion, boosting your immune system and improving skin elasticity. But the aloe vera juice has to be high-quality to experience these health benefits and the best, most authentic taste. Sadly not all aloe vera drinks on the market are good quality and many are not authentic. Kelly Loves sugar-free aloe vera drink stands out from others on the market for these reasons and is full of real pieces of aloe vera. Drinking aloe vera juice has a multitude of health benefits so it's recommended to add it to your daily routine.
Korean drinks are certainly a novelty as the flavours and textures are often different to the drinks we're used to. While there's a lot of fun in trying sweet sodas and milkshakes, there are also numerous drinks which are beneficial for your health. With consumers today seeking high-quality, natural products that benefit your health, South Korea triumphs.