meet kelly choi
"I was born in Korea, studied in Japan and moved to Europe, where I launched my business, Sushi Daily. As an entrepreneur searching for the best flavours from the Far East, food connects me to home.

With Kelly Loves, I get to share my favourite finds: snacks and meals discovered in local stores, down bustling backstreets, around dinner tables, that evoke memories of my childhood. There's just one test: only food good enough for my daughter makes it into the family."
Kelly x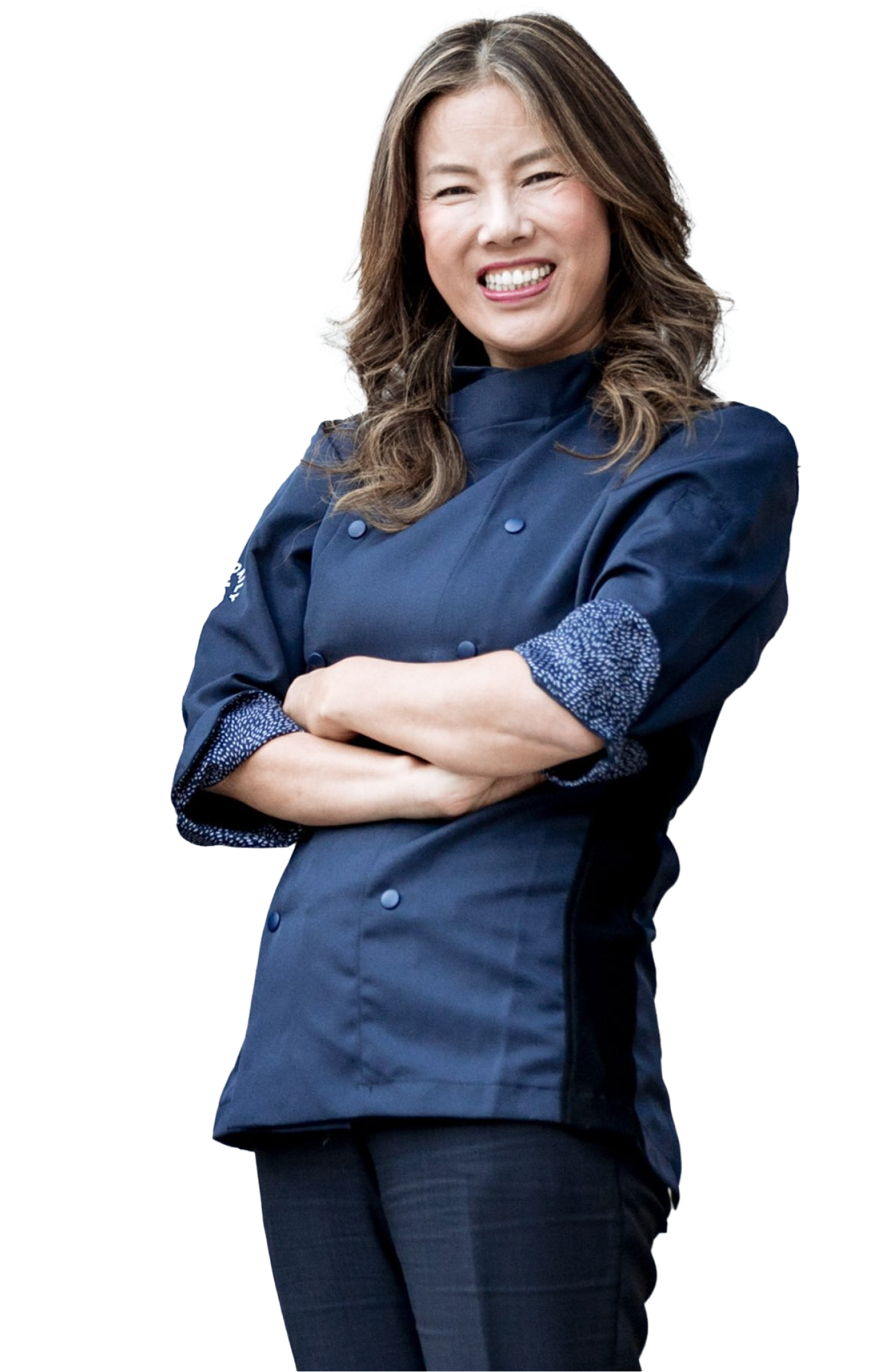 Our brand Story
Kelly Choi has challenged the status quo since she was a child.
Denied access to high school because her parents lacked the funds, Kelly took her future into her own hands. At just 14 she moved to Seoul on her own, working in a factory by day so she could attend night school.

Educated and empowered, she moved to Japan and immersed herself in Japanese culture. She later on moved to Paris, where she met Yamamoto-san, Master of Sushi, and persuaded him to work with her on Sushi Daily. At first he refused, sceptical that sushi could be both excellent and convenient. She promised him that her company would always strive to make the best sushi in the world, and that together they would do just that - He accepted.

Since then, using only the finest ingredients and training only the most passionate sushi chefs, Kelly and Yamamoto-San have honored her promise, improving the sushi offering across Europe one kiosk at a time.

After the success of Sushi Daily, Kelly wanted to be a pioneer of Korean cuisine – the closest to her heart –, and Kelly Loves was born, pursuing Kelly's mission to bring the best of Asian food to the world!
our success
Our success is anchored by Kelly's values: to be a force for good, change the game, and restore balance to people's lives.
We guide and encourage other startups with the same values, providing mentorship and training.

And we help organisations that can prove their positive impact on food poverty. As a priority, KellyDeli makes certain that business is always done with ethics and integrity.