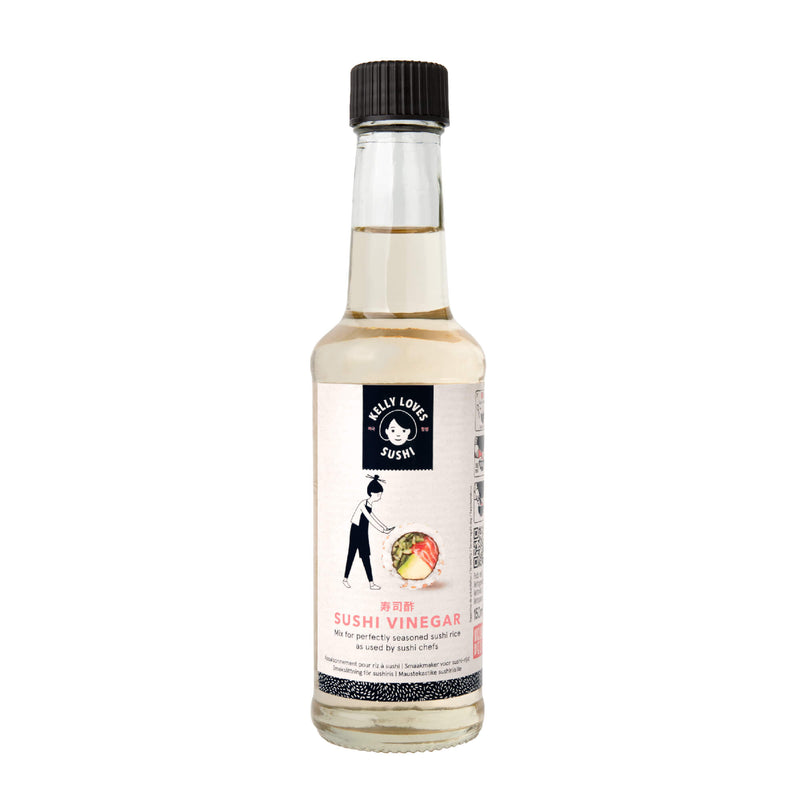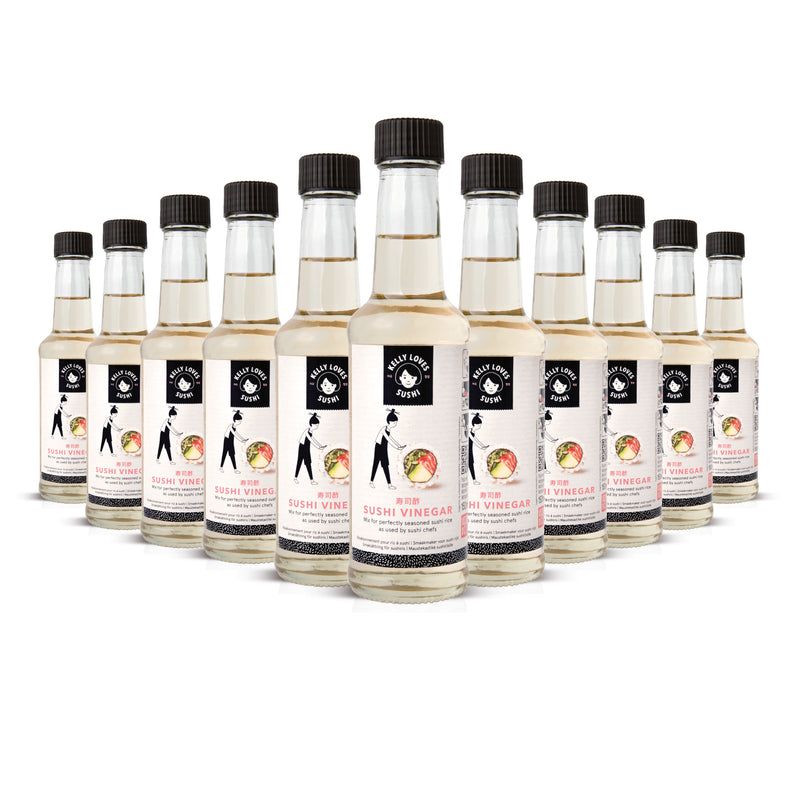 Authentic Recipe
Palm Oil Free
Vegan
No Additives
Perfect sushi rice? It has to have sushi vinegar. For great flavour and aroma that will enhance your sushi experience, simply add this sushi vinegar to the
sushi rice
to give your sushi rice a subtle and authentic flavour. And there are easy-to-follow instructions on the bottle, making it ideal for beginners or those who are looking to hone their sushi-making skills.
Gluten Free
Sugar, spirit vinegar, rice vinegar, salt, cane molasses.
I created this sushi vinegar blend with Yamamoto-san, a Japanese chef and a mentor to me, to be used in my restaurants. It will bring a perfectly balanced flavour to your sushi rice.
Kelly x
THE KELLY BEHIND KELLYLOVES:
KELLY CHOI
I was born in Korea, studied in Japan and moved to Europe, where I launched my business, Sushi Daily. As an entrepreneur searching for the best flavours from the Far East, food connects me to home.

After the success of Sushi Daily, I wanted to bring Korean cuisine – the closest to my heart – to my western friends, and Kelly Loves was born.
With Kelly Loves, I get to share my favourite finds: snacks and meals discovered in local stores, down bustling backstreets, around dinner tables, that evoke memories of my childhood. There's just one test: only food good enough for my daughter makes it into the family.
Read my full story
Sushi vinegar
Adds a lovely taste to the sushi rice.
Sushi 🍣 love
Amazing flavour for sushi
The aroma and taste is esquisite
A little goes a long way
Perfect
Bought as part of a gift and perfect for a first try at home-sushi for my granddaughter
Never arrived
It was missing from the original order then I was told it was en route, it never arrived
Makes perfect sushi
Loved this. First time making sushi. Instructions on the bottle are extra helpful!
Better Together!
Many of our products are designed to be together, why not try these.

Nori Sheets
1 x 7 Sheet Pack
More You May Like
Learn to cook authentic Japanese and Korean cuisine at home, with recipes from our expert chefs.
Shop Kelly's Picks!