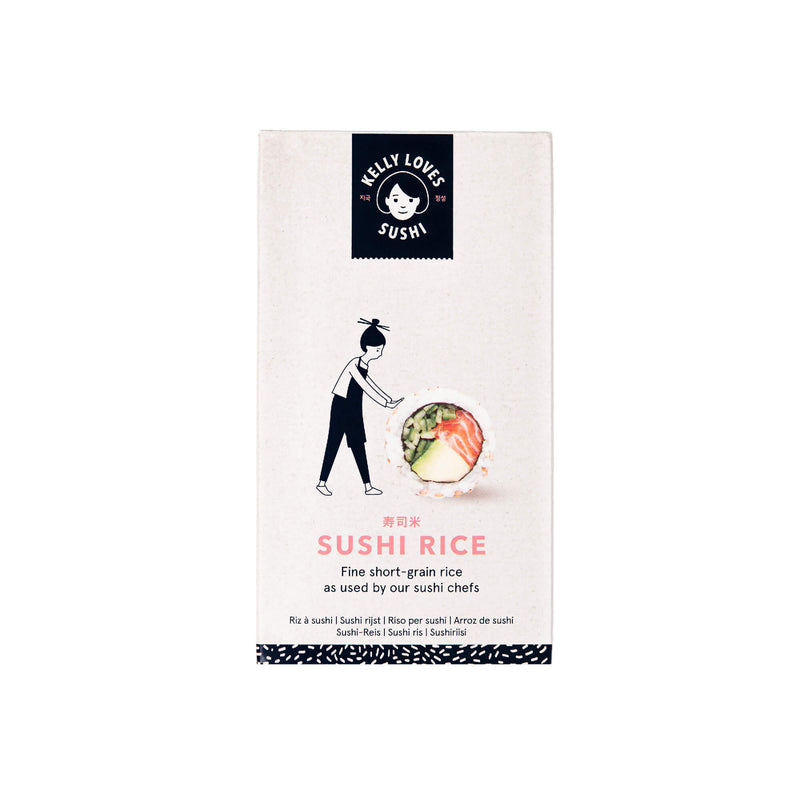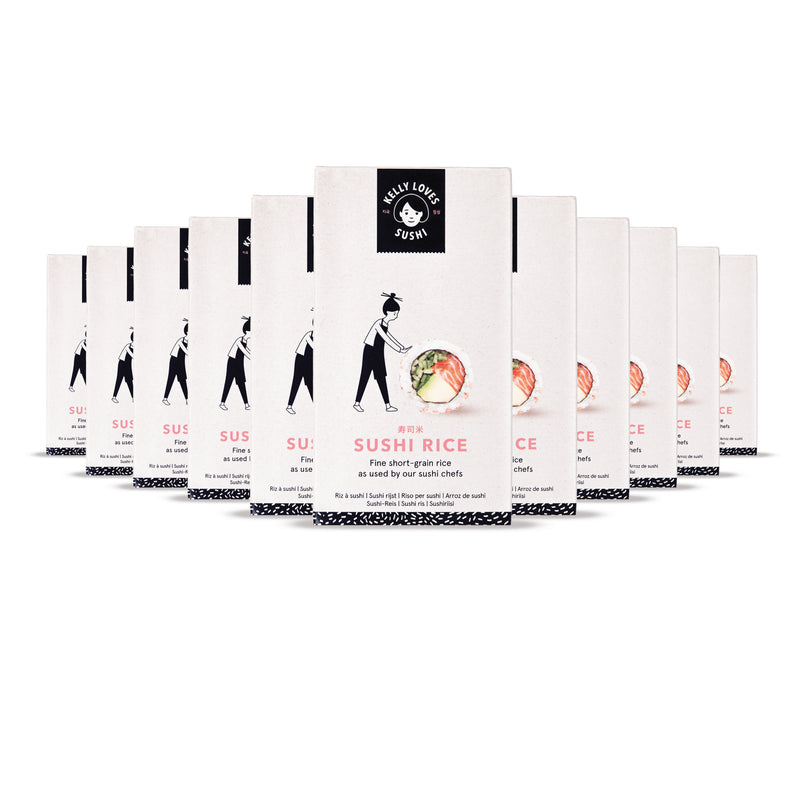 Authentic Recipe
Vegan
GMO Free
No Additives
Easy to prepare with straightforward instructions on the packet, this high-quality short-grain rice is used by our own professional sushi chefs. This rice will make the perfect sticky base for your sushi rolls. And as it's noticeably restaurant quality, it'll improve your homemade sushi too!
Gluten Free
Short Grain Rice
Order within
0hrs, 00m
for Next Day delivery
Sorry - Next Day Delivery is only available weekdays and non-bank holidays
I created this rice blend with Yamamoto-san, a Japanese chef and a mentor to me, to be used in my restaurants.
Kelly x
THE KELLY BEHIND KELLYLOVES:
KELLY CHOI
I was born in Korea, studied in Japan and moved to Europe, where I launched my business, Sushi Daily. As an entrepreneur searching for the best flavours from the Far East, food connects me to home.

After the success of Sushi Daily, I wanted to bring Korean cuisine – the closest to my heart – to my western friends, and Kelly Loves was born.
With Kelly Loves, I get to share my favourite finds: snacks and meals discovered in local stores, down bustling backstreets, around dinner tables, that evoke memories of my childhood. There's just one test: only food good enough for my daughter makes it into the family.
Read my full story
Amazing Sushi Rice
The best sushi rice I have tried at home
Quality Sushi Rice
As someone new to DIY sushi making I wasn't sure that it was possible to create the same rice that is saved in cafes and restaurants, but how wrong was I. This rice is the real deal. My only bit of advice would be careful if you cook the whole box at once as it makes lots of rice - not a bad thing if you have lots of hungry guests but there was only 4 of us and we could have made enough sushi for a week. Great rice and I would definitely buy again and recommend
First time customer
Amazingly fast delivery. Fab products. No hesitation in ordering again
Delicious
Followed the instructions on the packet which resulted in really tasty food! (Have bought more already.)
Sushi rice
Beautiful quality and the rice made fabulous sushi
Better Together!
Many of our products are designed to be together, why not try these.


Roasted Sesame Seeds
1 x 100g Jar
More You May Like
Learn to cook authentic Japanese and Korean cuisine at home, with recipes from our expert chefs.
Shop Kelly's Picks!