The history of ramune soda
In Japan, ramune soda is a cultural touchstone which links the generations. Loved by children and adults, it evokes strong feelings of childhood nostalgia. Ramune has even been described as Japan's national drink. The charming bottle with its rounded curves, numerous flavours and bright artwork – this all fits with the popular kawaii aesthetic, the Japanese culture of cuteness.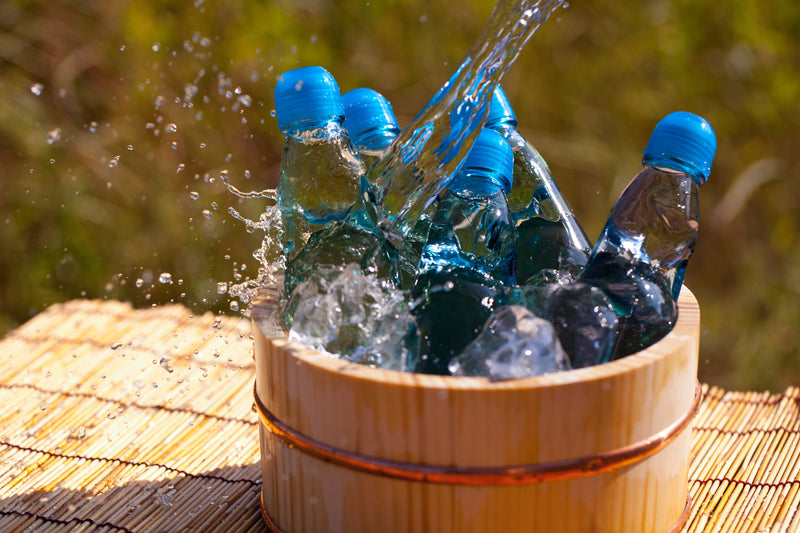 With just one refreshing, bubbly sip, you'll understand why this drink is so popular. But where did ramune originate from? Who invented ramune? When is ramune drunk? Let's answer all your questions about the history of ramune soda.  
When was ramune invented? 
The theories around the invention of ramune soda vary, but one theory stands out as being the most popular. This theory says that the Scottish pharmacist Alexander Cameron Sim (1840 – 1900) invented ramune in 1884. After working as a pharmacist in a London hospital, Sim joined the Royal Navy and was posted to Nagasaki, Japan in 1869. 
Nagasaki was an important international trading port back then. During the Sakaku period, Japan was in self-isolation and, in general, foreign trade was banned. But Nagasaki was one of the only ports still trading internationally. In 1870, Sim then moved to Kobe to work for an import business, before starting his own business importing medicine and medical equipment. 
In 1884, he created a sweet carbonated drink to prevent cholera; the beginning of ramune. He used a Codd-neck bottle with a marble seal to stop the ramune from becoming flat. The bottle itself was invented by Englishman Hiram Codd (1838 – 1887). The bottled ramune was advertised in the Mainichi newspaper as a preventative for cholera and it was soon in huge demand. The rest, as they say, is history.
Where did ramune originate? 
Ramune is unequivocally Japanese, but it originates from a Scotsman's creativity whilst he was living in Japan, and the ingenious bottle design of an English inventor. Sim created the carbonated drink for medicinal purposes, but it is said that he based it on lemonade. He began by selling the drink to the international community in Kobe. The Japanese have protected and continued the Codd-neck bottle as a tradition, but today, the Japanese artwork on the labels and many different ramune flavours continue to evolve.
Why was the drink named ramune? 
The original drink was named mabu soda, or 'marble soda'. This was because a Codd-neck bottle with a marble seal was used to sell the drink and keep it fizzy. The name then evolved into 'ramune', based on the Japanese phonetic spelling of the word 'lemonade'. 
What flavour was the original ramune? 
The original flavour, which you can still buy to this day, is often described as a lemon-lime bubble gum flavour which is quite sweet to taste.
The original flavour is still very popular, but now you can buy ramune in a huge range of thirst-quenching fruity flavours, such as yuzu and lychee ramune. There are also the flavours that seem strange, but make more sense in Japan, such as wasabi and teriyaki! Then there are the more baffling additions… 'curry' or 'octopus' flavour, anyone?
When was ramune traditionally drunk? 
Ramune was first drunk for medicinal purposes — to prevent cholera. But it was soon discovered to be a deliciously refreshing drink to have when socialising, especially in the summer months. Since then, ramune has traditionally been drunk during summer festivals and on summer nights, by all generations. It has become a symbol of summer in Japan, but, of course, like any soft drink, it can be enjoyed any time of year. Just think Coca-Cola in the UK. 
In summer, it's usually kept in fridges or in ice water. During festivals, you can return your empty bottle to the vendor to recycle. On warm summer days, ramune is enjoyed as a thirst quencher when at the park or shopping. When you first try ramune, it's worth taking a look at a quick guide to help show you how to open ramune bottles. Otherwise, it might be a bit confusing!
Ramune is truly iconic and emblematic of good times. It's been around for over 100 years and its popularity has never waned; it remains dear to Japanese hearts. If you're already a big ramune fan, we hope you've learnt a bit more about how it came about. And if you still haven't tried this sweet, refreshing drink, we really think you should: for the delicious taste and the fun experience of popping that marble seal!