Les avantages de l'Aloe Vera sur la santé
Aloe Vera juice has been used for medicinal purposes across Asia for centuries. We look at some of the benefits of switching your normal lunch time drink, for a bottle of Aloe Vera instead.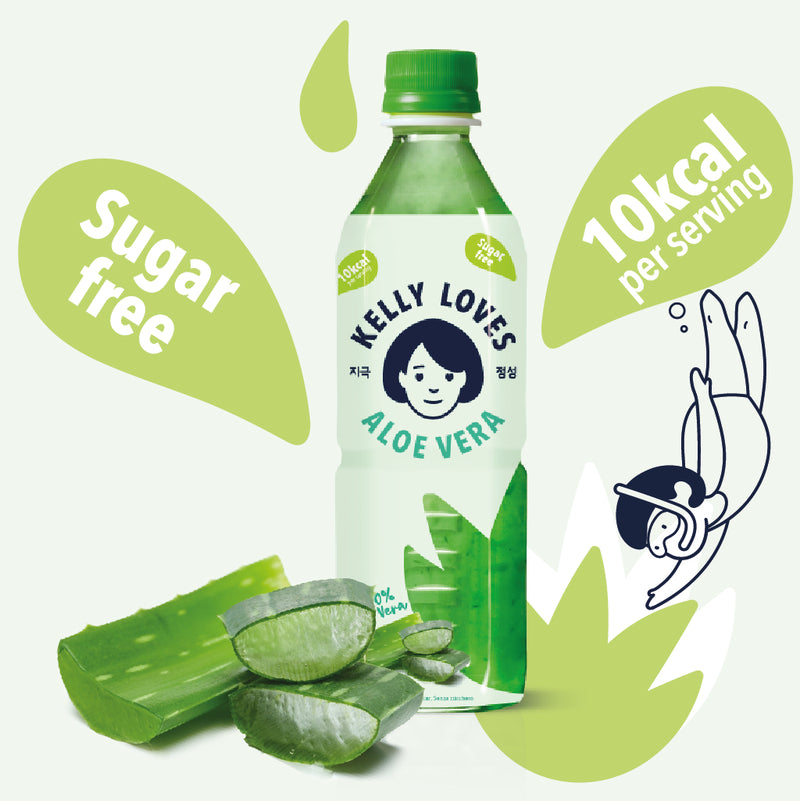 Le jus d'aloe vera est utilisé à des fins médicinales en Asie depuis des siècles. Nous vous présentons quelques-uns des avantages qu'il y a à remplacer votre boisson habituelle à l'heure du déjeuner par une bouteille d'Aloe Vera.
1. Naturellement sans sucre
Tous les Aloe Vera ne se valent pas. L'Aloe Vera Kelly Loves est naturellement sucré, nous n'ajoutons donc pas de sucres supplémentaires à notre boisson à l'aloès. Cela en fait une alternative rafraîchissante idéale aux boissons souvent très sucrées que l'on trouve dans la plupart des supermarchés.
2. Peu calorique
Le jus d'aloe vera est naturellement peu calorique. Notre bouteille de 500 ml ne contient que 10 calories ! Alors si vous cherchez une boisson désaltérante pour devenir votre nouveau compagnon de gym, pensez à l'Aloe Vera !
3. Haute teneur en antioxydant
L'aloès est riche en antioxydants et bien que la science derrière les avantages des antioxydants soit toujours un sujet de recherche sans fin. Il est toutefois communément admis que les aliments riches en antioxydants sont un élément extrêmement bénéfique d'une alimentation saine et équilibrée.
4. Source de Vitamine C
L'aloe vera est une excellente source de vitamine C, qui peut contribuer à améliorer les défenses naturelles de votre corps contre les maladies et les rhumes.