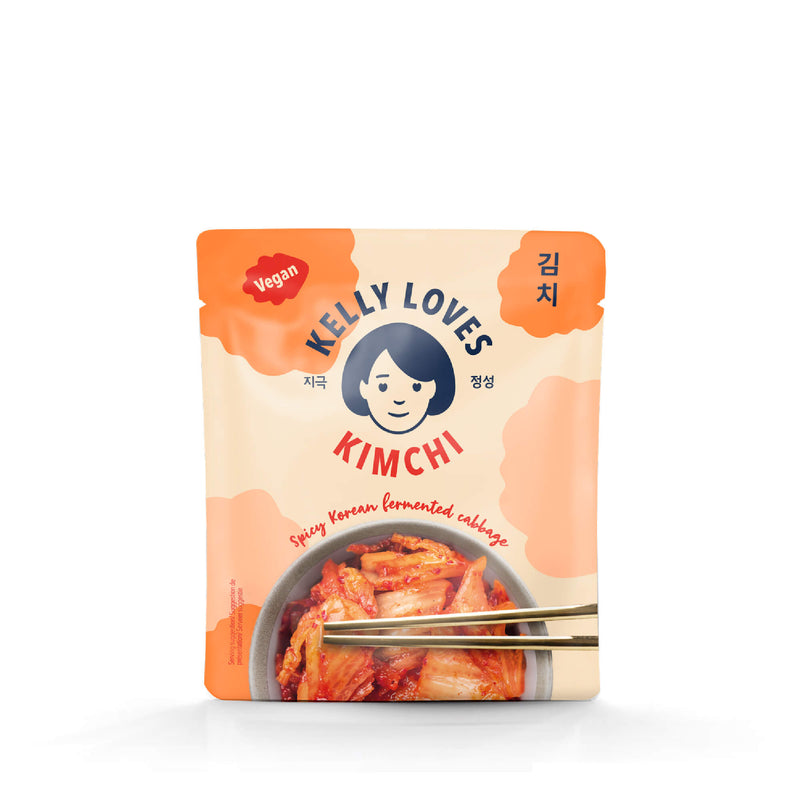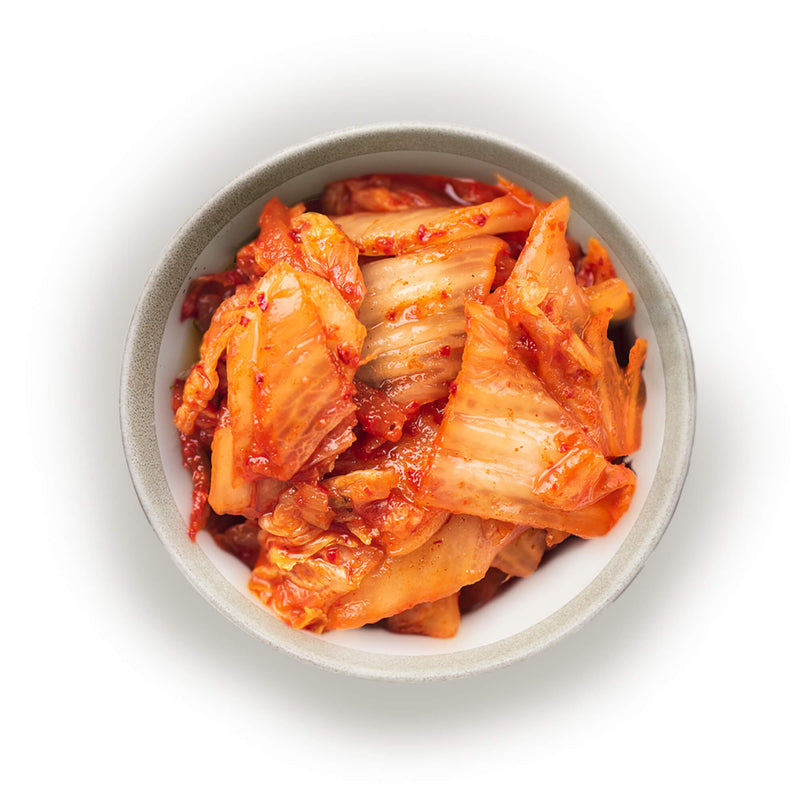 Gluten Free
Low Calorie
Vegan
Palm Oil Free
Kimchi is a traditional mainstay of a Korean diet and it's easy to see why — it's just so addictive! Fermented cabbage is mixed with red pepper, onion and garlic to create a delicious treat. Why's our kimchi so special? Well, not only does the flavour pack a punch, but it comes in a handy sachet - perfect for resealing at home, popping in a packed lunch or taking to the office. Kimchi is so versatile that it can be eaten on its own, with rice, or fried up in a wok with noodles. Or how about adding it to a sandwich, a burger, or a bagel with some cream cheese…the choices are endless…
Gluten Free
Napa cabbage (76%), radish (12%), red pepper powder (2.4%), salt, onion, garlic, sugar, yeast extract, lactic acid bacteria, thickener (xanthan gum).
Order within
0hrs, 00m
for Next Day delivery
Sorry - Next Day Delivery is only available weekdays and non-bank holidays
As for all Koreans, Kimchi is for me an everyday food. I can have it with anything, by its own, with rice, in a stew or any kind of noodle!
Kelly x
THE KELLY BEHIND KELLYLOVES:
KELLY CHOI
I was born in Korea, studied in Japan and moved to Europe, where I launched my business, Sushi Daily. As an entrepreneur searching for the best flavours from the Far East, food connects me to home.

After the success of Sushi Daily, I wanted to bring Korean cuisine – the closest to my heart – to my western friends, and Kelly Loves was born.
With Kelly Loves, I get to share my favourite finds: snacks and meals discovered in local stores, down bustling backstreets, around dinner tables, that evoke memories of my childhood. There's just one test: only food good enough for my daughter makes it into the family.
Read my full story
Lovely
I love the kimchi, it's just beautiful. Also the fish noddle very nice.
Not the best
I am sorry to say that despite high expectations, I was very disappointed with this product. It has an odd taste and is not at all how kimchi should taste like. I grew up with close links to Korean community and I know my kimchi. All 8 packets went straight into bin.
Very fine kimchi
Excellent, perfect taste, very fresh, flavourish and rightly spicy,
Ideal packaging in quantity for a single meal
Better Together!
Many of our products are designed to be together, why not try these.

Kimchi Sachet
1 x 80g Sachet

Crispy Nori Snacks
1 x 4g Pack
Lychee Ramune
1 x 200ml Bottle
More You May Like
Learn to cook authentic Japanese and Korean cuisine at home, with recipes from our expert chefs.
Shop Kelly's Picks!