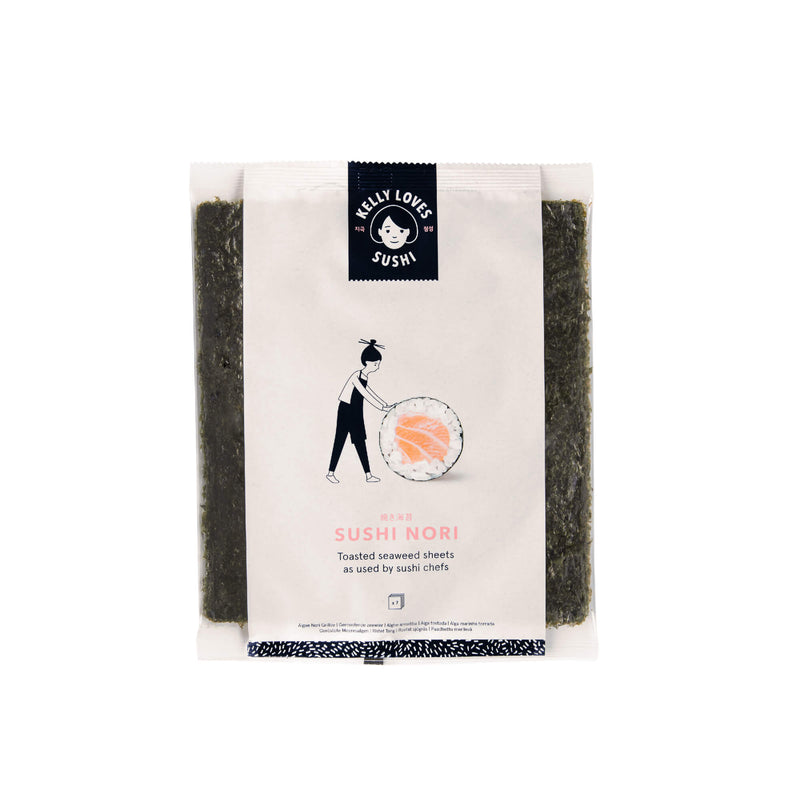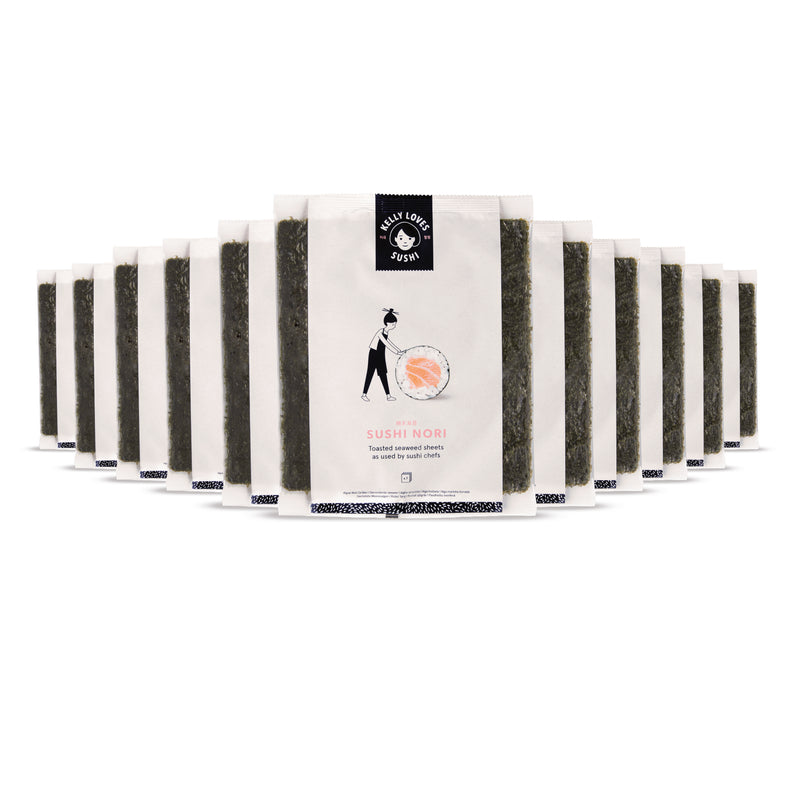 Gluten Free
Palm Oil Free
Vegan
No Additives
The foundational ingredient to any sushi roll, these toasted seaweed (nori) sheets hold all the yumminess together. They provide a subtle flavour and make it easier to roll your sushi together with our
sushi rolling mat
. They come in a handy pack of seven restaurant-quality ready-to-eat nori sheets which make a thoughtful gift for sushi lovers of all ages. But they aren't just for sushi, you can break them up for sushi-style poke bowls or sprinkle them over salads, noodle cups or soups.
.
Gluten Free
Roasted nori seaweed
Order within
0hrs, 00m
for Next Day delivery
Sorry - Next Day Delivery is only available weekdays and non-bank holidays
This is the nori that we are using in my restaurants across Europe.
Kelly x
THE KELLY BEHIND KELLYLOVES:
KELLY CHOI
I was born in Korea, studied in Japan and moved to Europe, where I launched my business, Sushi Daily. As an entrepreneur searching for the best flavours from the Far East, food connects me to home.

After the success of Sushi Daily, I wanted to bring Korean cuisine – the closest to my heart – to my western friends, and Kelly Loves was born.
With Kelly Loves, I get to share my favourite finds: snacks and meals discovered in local stores, down bustling backstreets, around dinner tables, that evoke memories of my childhood. There's just one test: only food good enough for my daughter makes it into the family.
Read my full story
Nice and crispy
Excellent - made some cucumber maki
Super Seaweed Sheets!
Excellent nori as you would expect together with super fast delivery. Why would you shop anywhere else?
Very pleased with the quality
Tasty and Easy to use!
This was my first time making sushi! I was surprised how good it was, if I do say so myself! The nori sheets were very tasty and easy to use! Just as good as some sushi restaurants I have been to!
Lovely gift
Ordered for my grandson ( 10yrs)
He love sushi.
Better Together!
Many of our products are designed to be together, why not try these.
Nori Sheets
1 x 7 Sheet Pack
Bamboo Sushi Rolling Mat
1 x Mat

More You May Like
Learn to cook authentic Japanese and Korean cuisine at home, with recipes from our expert chefs.
Shop Kelly's Picks!