The health benefits of drinking aloe vera
Aloe Vera juice has been used for medicinal purposes across Asia for centuries. We look at some of the benefits of switching your normal lunch time drink, for a bottle of Aloe Vera instead.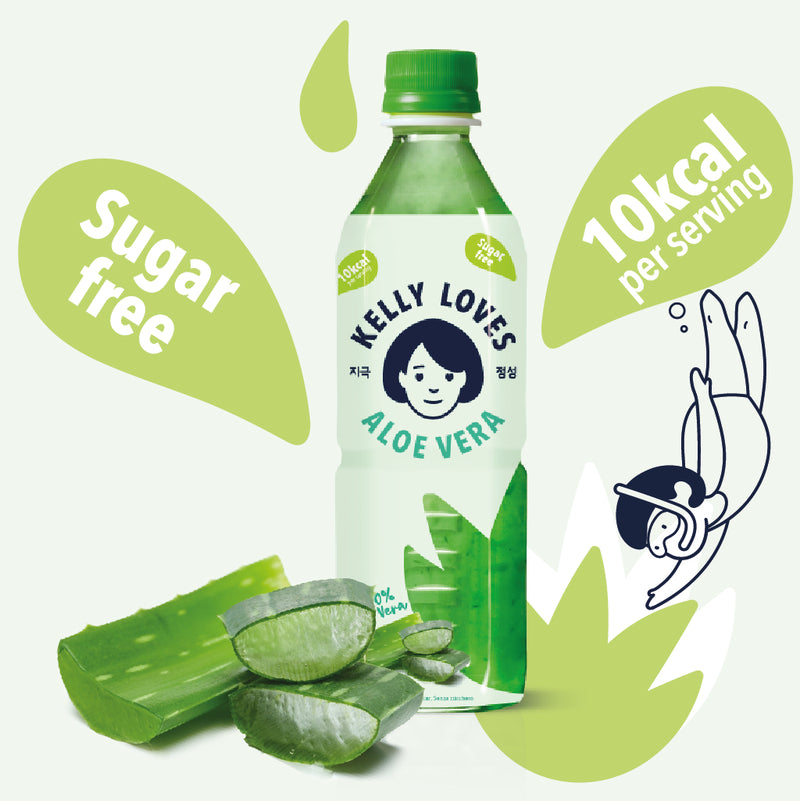 1. Naturally Sugar Free
Not all Aloe Vera is equal. Kelly Loves Aloe Vera is naturally sweet, so we don't add any additional sugars to our Aloe Vera Drink. This makes it the ideal refreshing alternative to what is often high sugary drinks, seen in most supermarkets.
2. It's Low Calorie
Aloe Vera Juice is naturally low calorie. Our 500ml bottle, is just 10 Calories for the entire bottle! So if you're looking for a thirst quenching drink to become your newest gym buddy, consider drinking Aloe Vera daily!
3. High in Antioxidants
Aloe is high in antioxidants and whilst the science behind the benefits of antioxidants is still a topic of never ending research. It's widely accepted that foods high in antioxidants, are a hugely beneficial component in a healthy and balanced diet.
4. It's a source of Vitamin C
Aloe Vera is a great source of vitamin C, which can help improve your bodies natural defences against diseases and colds.